Caiti Beth McKinney, Horn
Melanie Ferrabone, Bassoon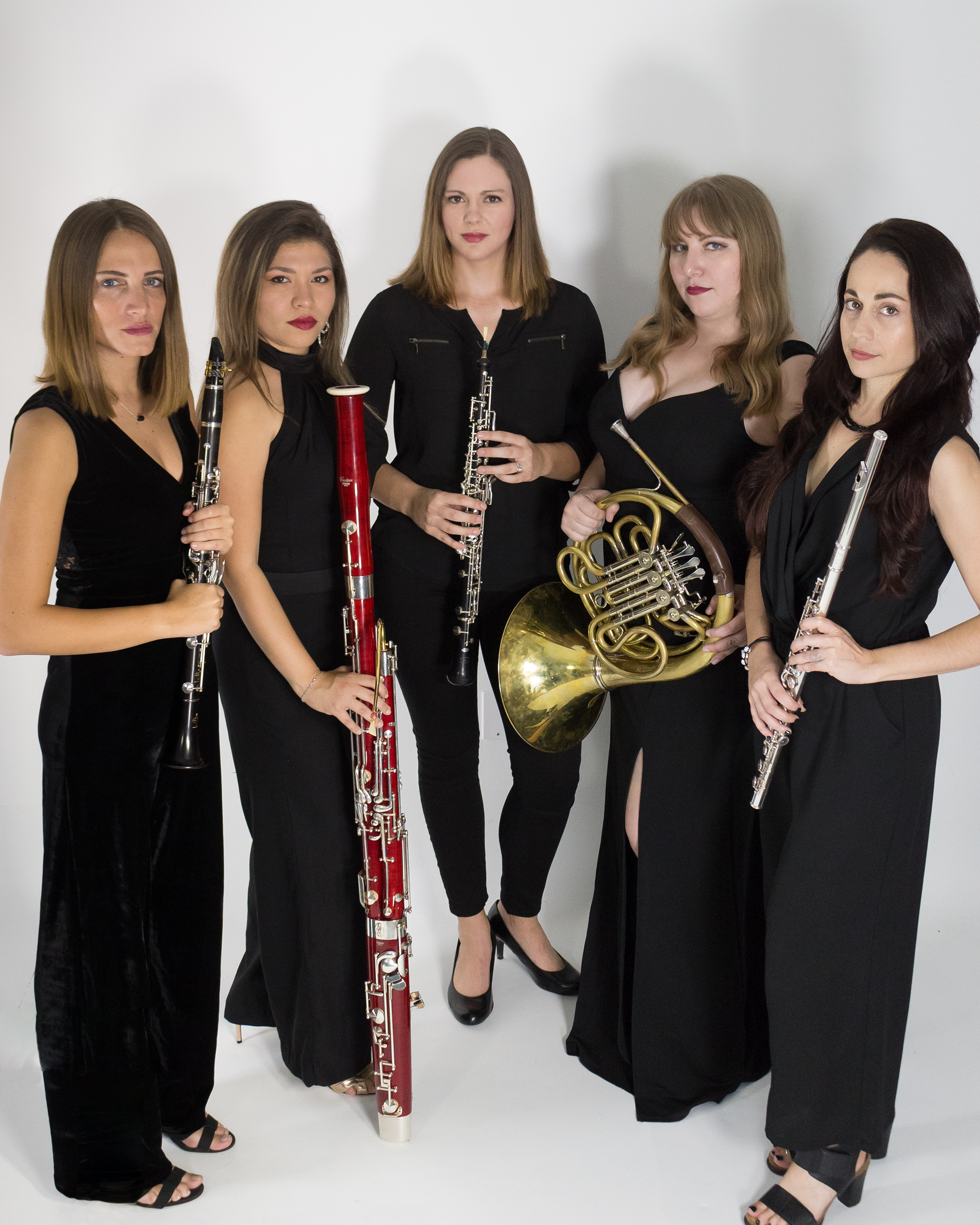 KHAOS Wind Quintet

is a diverse group of all women performers that focuses on connecting with and inspiring audience members through new music, captivating transcriptions, and outreach performances. KHAOS derives its diversity in the power of having members from all over the world.  Flutist Vanessa Fourla is from Greece, oboist Jessica Myers and horn player Caiti Beth McKinney are from the United States, clarinetist Claire Grellier is from France, and bassoonist Melanie Ferrabone from Panama. 
KHAOS Wind Quintet has had the privilege of performing in the Puerto Rico Flute Symposium, the Frost Women Conductors Symposium, and National Association of College Wind and Percussion Instructors Conference where premiere performances were given of works written for KHAOS by emerging composers Patrick Thompson and Zach Gulaboff Davis. KHAOS is also passionate about interacting with our home community of Miami. KHAOS has inspired audience members at the Lennar Medical Center, Romero Britto Fine Art Gallery, and Fairchild Tropical Botanic Gardens with contemporary music repertoire, entertainment pieces, and classical repertoire alike. KHAOS worked with the Ress Family project to bring hospital performances to the University of Miami Campus' Lennar Medical Center, as well as collaborated with the University of Miami's Donna E. Shalala MusicReach program that is committed to "healthy growth of children and youth through the study and practice of music." 
KHAOS Wind Quintet's mission is to bring together the strong musicianship, engendered value for education, and minds of five women musicians to serve our local community and bring quintet performances to the world.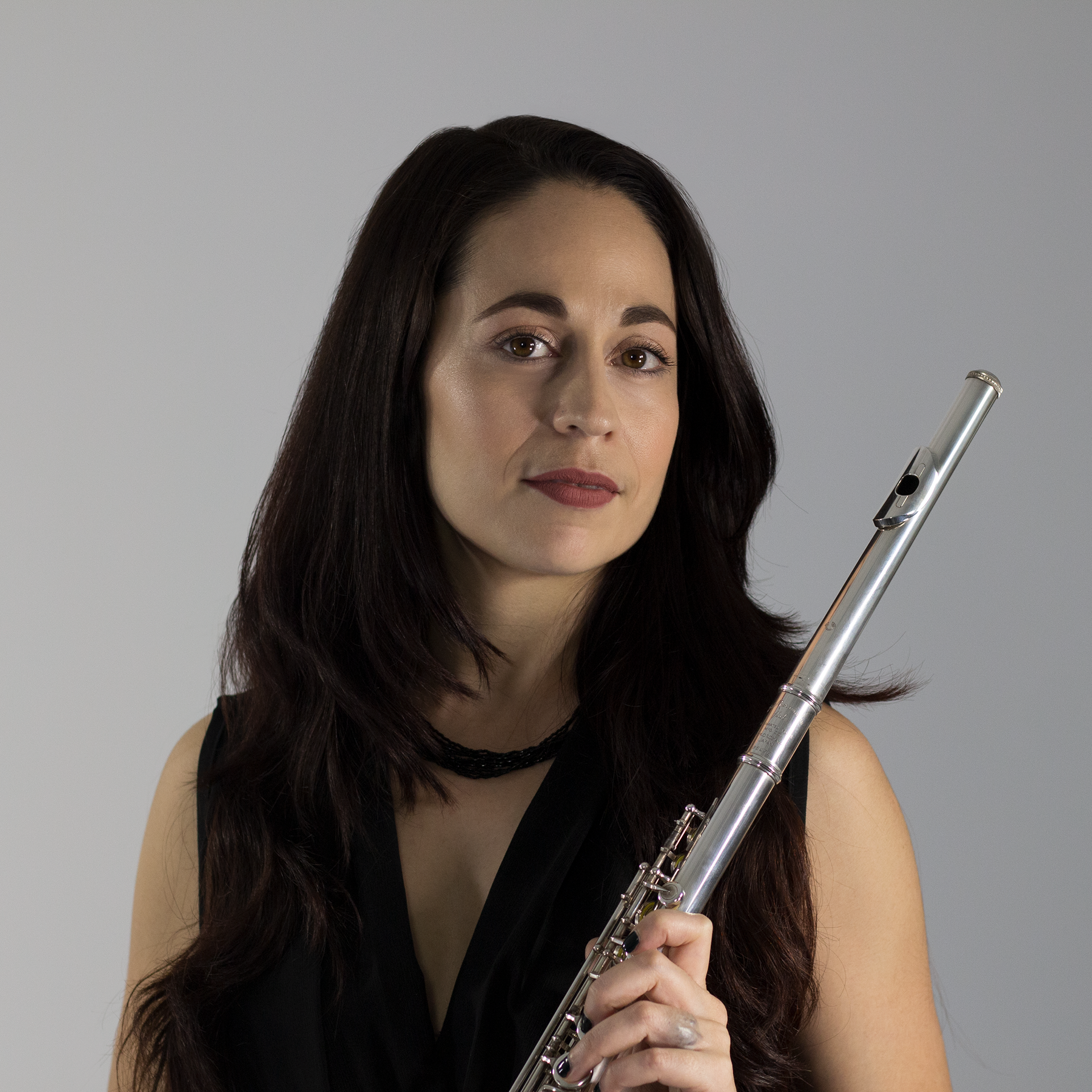 Greek flutist

Vanessa Fourla

has performed and presented in numerous national and international conferences, including the National Flute Association convention, Puerto Rico Flute Symposium,  National Association of College Wind and Percussion Instructors Conference, Mid-South Flute Society Festival, Florida Flute Association convention, Florida State Music Teachers Association conference, and International Festival Flute Meetings. Vanessa is currently transcribing for flute and piano Chopin's music, and she performs and presents her transcriptions extensively around the United States. Her enthusiasm for organizing and promoting classical concerts, her passion for teaching, and her background in music business has led to her current positions of the Assistant Program Chair and Public Relations Coordinator of the National Flute Association and Publicity Vice President of the Miami Music Teachers Association. She is on the faculty of the Killington Music Festival and the Frost School of Music Preparatory Program as well.

Vanessa holds a Doctor of Musical Arts degree from the University of Miami-Frost School of Music, where she was Teaching Assistant to the Frost Flute Studio, a Henry Mancini Institute Fellow, and winner of the 2018 Frost Concerto Competition.  She received her Master of Music degree from the Bob Cole Conservatory of Music at the California State University, Long Beach, with a Graduate Assistantship and full scholarship. Vanessa completed her Bachelor of Music in her native country, at the University of Macedonia, Thessaloniki, and taught at music schools before moving to the U.S. to resume her studies. Her teachers include Trudy Kane, John Barcellona, Rena Urso, Darrin Thaves, Othonas Gkogkas, Katrin Zenz, and Reni Tsalapati, and she is also honored to have learned from Sir James Galway, Carol Wincenc, Ian Clarke, Robert Dick, and Nicola Mazzanti. Vanessa plays a Muramatsu DS flute.
https://vanessafourla.com/
Jessica Myers
is a versatile oboe and English horn player.  Career highlights include playing at Carnegie Hall, Alice Tully, Hilbert Circle Theatre, and the Kauffman Center for the Arts. She has performed with the Muncie Symphony Orchestra, Ameropa Chamber Music Festival in Prague, the Mannes Orchestra, served as an Artist-in-Residence at the International House New York City, and participated in the IMANI Winds Chamber Music Festival.  She has played in the pit orchestra's for the Butler Ballet, Mannes Opera, Vocal Productions NYC, Florida Grand Opera, Ball State Opera, and at the Matlz Theatre.
 Ms. Myers has had the pleasure of teaching young oboists at the Butler Summer Oboe Camp and Butler Community Arts School.  She has worked as a double reed educator at the South Madison School Corporation in Indiana, and currently at Music for the Sake of Music in Green Bay, Wisconsin
Jessica's private teachers include Sherry Sylar, Robert Weiner, Lisa Kozenko, Jennifer Christen, and Malcolm W. Smith. She obtained her bachelor's in music performance with a minor in psychology from Butler University, master's in music performance from the Mannes College of Music, and an Artist Diploma from Ball State University. 
Currently Ms. Myers is in pursuit of her Doctorate of Musical Arts from the Frost School of Music at the University of Miami, Florida studying with Professor Robert Weiner.  She is the oboe studio teaching assistant and a Henry Mancini Fellow. https://www.myersreeds.com/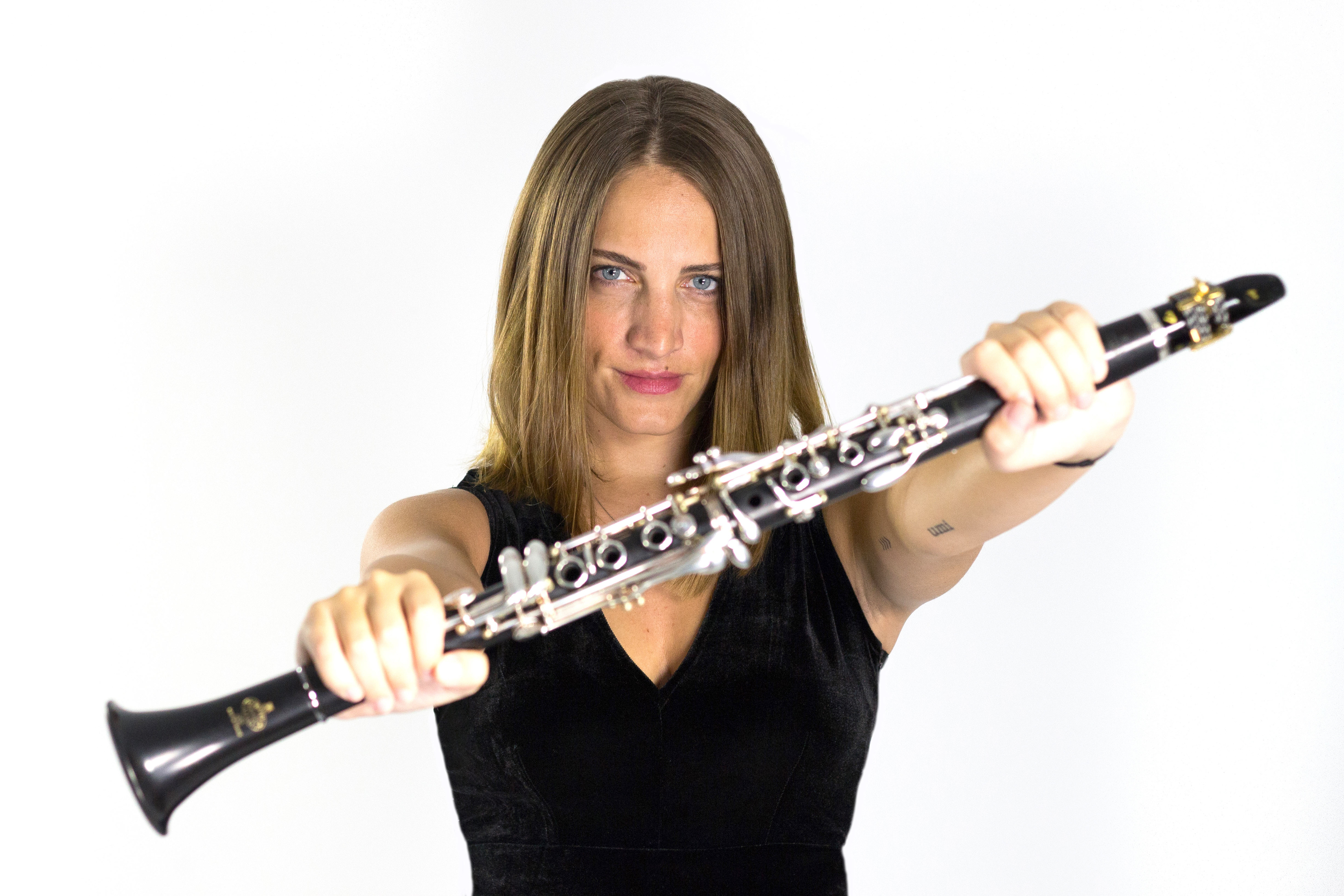 Dr.
Claire Grellier
enjoys a diverse career as a performer, music educator, arranger, composer and arts administrator. As a very active performer, particularly through the medium of chamber music, Claire is part of three professional ensembles, the Frost Duo, KHAOS, and Four Play Clarinet. Claire has performed and presented in conferences all over the country such as CMS, FMEA, TMEA, ICA, NAMM, and NACWPI and has performed on international stages including France, Italy, Switzerland, Canada, China, and in the United States.
Originally from Nice, France, Claire completed a Bachelor of Music and a Master of Music degree from the School of Music at Cal State University, Fullerton. under the tutelage of Hakan Rosengren. Prior to her studies in America, Claire graduated from the Nice and Monaco Conservatory (D.E.M.) Her primary teachers being Michel Lethiec and Marie-B. Barrière-Bilote. While in France, Claire played clarinet for the City of Nice Wind Ensemble and the City of Nice's Military Band, where served as the solo Eb clarinetist. She also has performed with the Nice Opera, both as a clarinetist and solo Eb clarinet. 
Claire completed her Doctor of Musical Arts degree at the Frost School of Music at the University of Miami in April 2020 with a doctoral cognate in Music Business. Claire was the teaching assistant in clarinet and the winner of the 2020 Frost Wind Ensemble Concerto Competition. Claire is Beaumont Music and a Buffet Crampon Artist.
www.clairegrelliermusic.com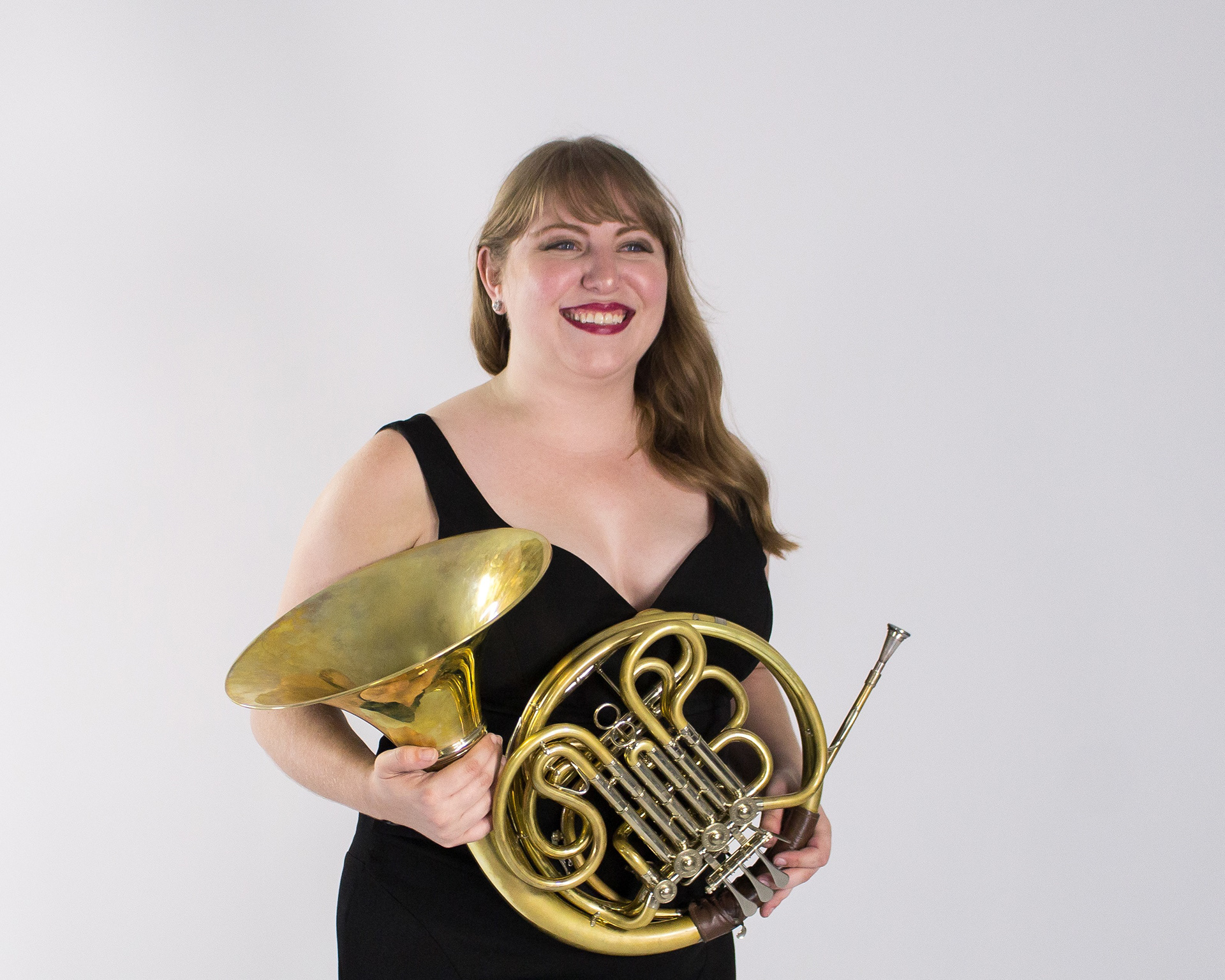 Caiti Beth McKinney
is a classically trained horn player currently based out of Miami, FL. Just as comfortable performing Bach as she is creating strange noises for contemporary works, Caiti Beth enjoys tackling any and all genres of music she comes across.
Originally just a gal from South Texas, Caiti Beth attended Texas Christian University where she earned dual bachelor's degrees in both history and horn performance. Highlights of her undergraduate career include an extended orchestral tour in Buenos Aires, Argentina, premiering works by both student and faculty composers in a variety of ensembles, and receiving a standing ovation for her performance as Principal Horn on Shostakovich's Fifth Symphony. Her primary instructor was Heather Test.
Caiti Beth received her MM in Horn Performance from Indiana University, where she studied with Dale Clevenger. Her time in Bloomington was largely spent immersing herself in chamber music, performing in groups such as the Varsity Brass Quintet, several woodwind quintets and horn quartets, as well as various trios and duos.
Currently, Caiti Beth is in the process of completing her doctoral performance degree at the University of Miami with Richard Todd as her horn instructor. During a typical week she can be found performing anything from orchestral works to jazz sets, and is an active proponent of performing new works, particularly by female composers. Caiti Beth is a founding member of the Miami-based Vientos del Mar Woodwind Quintet and is an active free-lancer and private teacher in the Miami area. In her small amounts of free time, Caiti Beth enjoys lounging with her "Wobbly-Cat" Oliver and trying out new bread recipes. 
https://www.caitibethmckinney.com/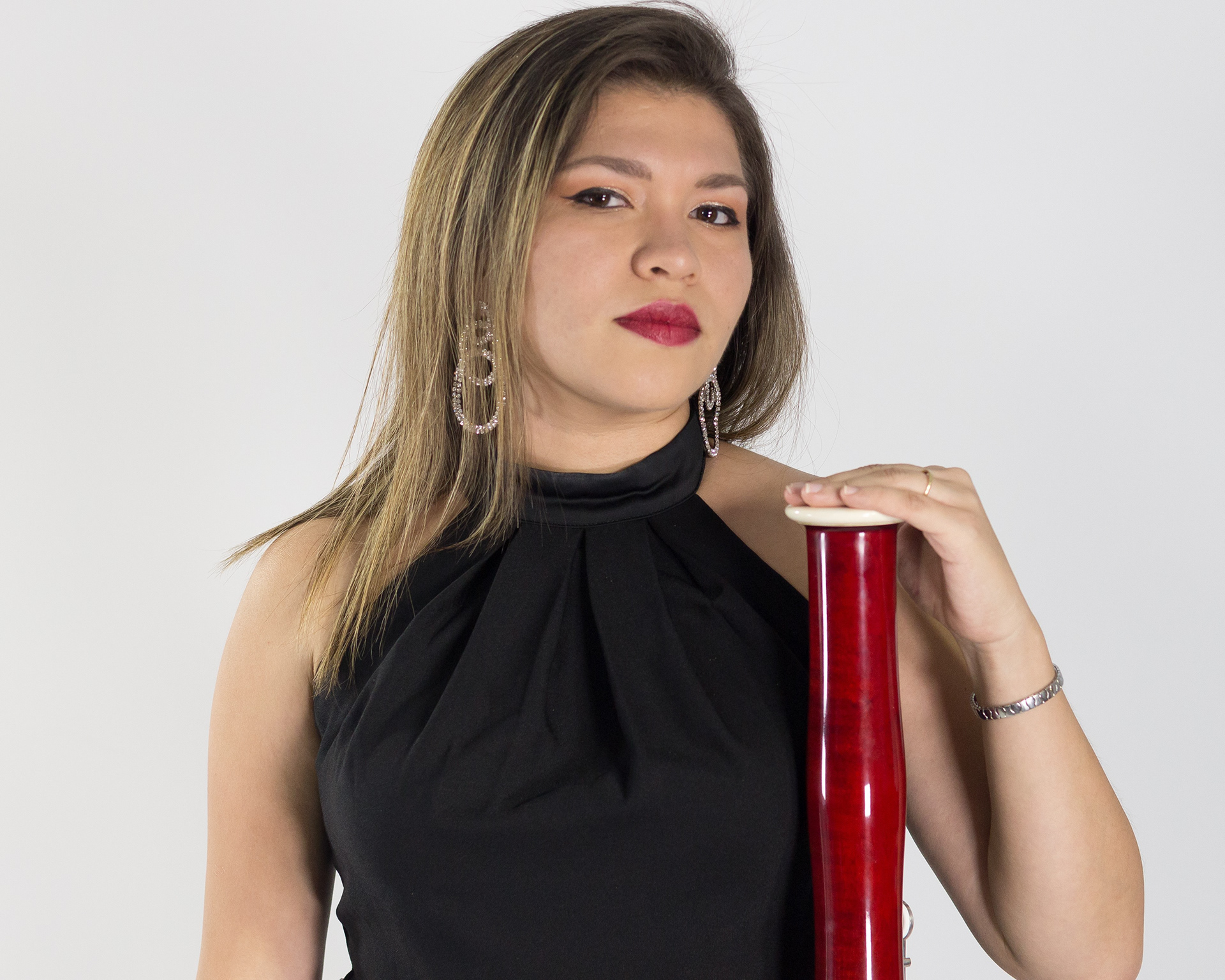 Melanie Ferrabone
is currently studying at The University of Miami, Frost School of Music where she aspires for her Master in Music in Bassoon Performance.  She is the Teaching Assistant from the studio of professor Gabriel Beavers and fellow of the distinguished Henry Mancini Institute. Melanie completed her bachelor's degree at The University of Southern Mississippi. During her time in Mississippi, Melanie participated with Mississippi, Meridian, Gulf Coast and Mobile Symphonies. Born in Panama, Melanie began her studies at the National Institute of Music with Professor Daniel Agudo. At an early age, she had already represented her country in Guatemala, El Salvador and Costa Rica with the Central American Youth Orchestra and at the Alfredo de Saint Malo Festival. It was at this festival that Melanie is offered the opportunity to receive a scholarship for her studies in the United States with her professor Dr. Kimberly Woolly at USM. 
Melanie has recently participated as a soloist with the Panama National Symphony Orchestra performing Mozart Bassoon Concerto. In 2015 she won the Mississippi Music Teachers Association Collegiate Competition in the woodwind division, and in 2013 represented USM in the Regional Music Teachers National Association competition in Kentucky. In 2016, Melanie won both the Wind Ensemble Concerto Competition performing Andante e Rondo Hungarese and the Orchestra Concerto Competition performing Vivaldi in E minor at USM. Melanie has distinguished herself as an orchestral musician, in chamber groups, and as a soloist, although her passion has always been to teach.